Executive Briefing, Audit Committees & Boards of Directors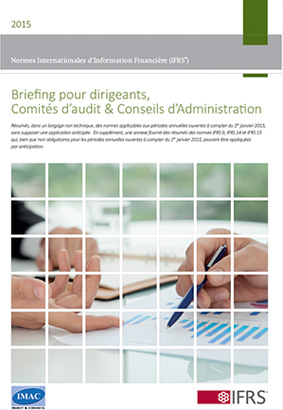 IFRSs are currently an essential reference for all academics and researchers in the accounting sciences, thanks to a complete, open, participatory and transparent standardization process. Their adoption by most countries of the world is a testament to their high level of standardization and their conviction of standard setters.
This book has the great advantage of being succinct and giving the reader an overview of IFRS.
Each summary provides:
what is important to remember, compared to the main components of the standard being processed;
the different methods available for the recognition, measurement, presentation and disclosure of financial information;
the principal judgments and estimates to be made by the preparers of the financial statements;
the accounting treatments to be made by a new adopter and the different options available;
recent developments related to the topic being addressed.