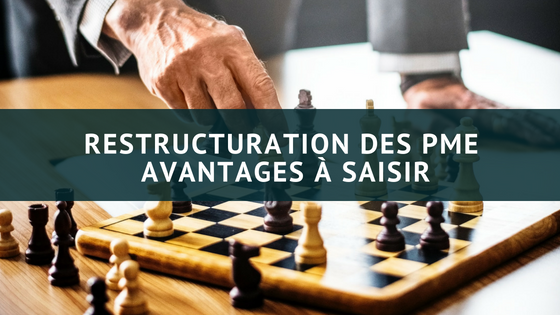 Restructuring of SMEs: Benefits to seize
The law of finance for the year 2018 has provided a line of financing of 100 million dinars for the support and the revival of the SMEs in the form of financing of the following operations:
Studies, financial diagnoses, banking support and similar within the framework of this staffing line;
Restructuring of capital and strengthening of equity through the granting of equity loans;
Refinancing of the re-crediting credits;
 The guarantee of financing granted under the financial restructuring program.
This line of credit concerns SMEs respond to the following conditions:
The value of their gross fixed assets varies between 100,000 TND and 15,000,000 TND,
Who have been in business for more than a year
Who holds an accounting
Who is going through financial difficulties, namely those who meet the following conditions during the last three years:
o Dégradation remarquable du chiffre d'affaires ;
o Remarkable degradation of production;
o Having unpaid bills with the banking sector;
o Registering successive losses or having equity capital of less than half the capital.
For more details, see the decree of application N° 2018-324 of March 29th, 2018.